Half-day and Full-day workshops
In the airline industry, safety is paramount. With automation and methodical pilot training, things may be relegated to machines and checklists.
But what happens when extraordinary and "out-of-scope" abnormal conditions challenge pilots in the flightdeck? Do they rise up to exemplary and extraordinary leadership?
"What's Next Leadership 2.0" Immersive Program
This revised and improved training program, based on Seamus' earlier work to teach "What's Next Leadership" to corporations, and co-developed with Capt Michael Caston, is adapted for the airlines, with references to CRM, MCC, air safety, pilot selection and training, and leadership for command training. The program is thought-provoking for participants to examine and integrate the wisdom of the samurai and early kingdoms, from the works such as Hagakure, Gorinosho, and the Three Kingdoms.
This is a great starter program for CEOs, senior executives, leaders in any capacity, pilots, healthcare professionals (doctors, surgeons, ER professionals, crisis response professionals) make good decisions based on our fundamental guiding principles from our Servant Leadership for Aviation programs. This is especially important in today's context of big challenges that confront leadership in many scenarios – COVID-19, pandemics, financial losses, crises, job cuts, trade wars, etc.
This program is great for airlines, as it is for hospitals, healthcare companies, sales organizations, critical infrastructure providers, security organizations, and more.
The WHY of leadership
CRM and its effects
Pilot profile, assessment and selection
Psychological profile and competencies
Learning from the East
Historical Three Kingdoms and lessons to be learned
Leaders are warriors
Learning from 17th century classic Hagakure
Learning from 350-years old classic Gorinosho by Musashi
Power of mindfulness in leadership
Benevolent leadership that leapfrogs the ordinary
Immersion: Emergencies in the Flight Deck (Flight Simulator)
Discussion: Lessons of Leadership learned from the Flight Deck
Footprint business card™
Seamus, our leadership trainer, spoke in a 20-minute TED-style talk at the APATS (Asia Pacific Airline Training Symposium) in Singapore, based on the Servant Leadership for Airlines program we have.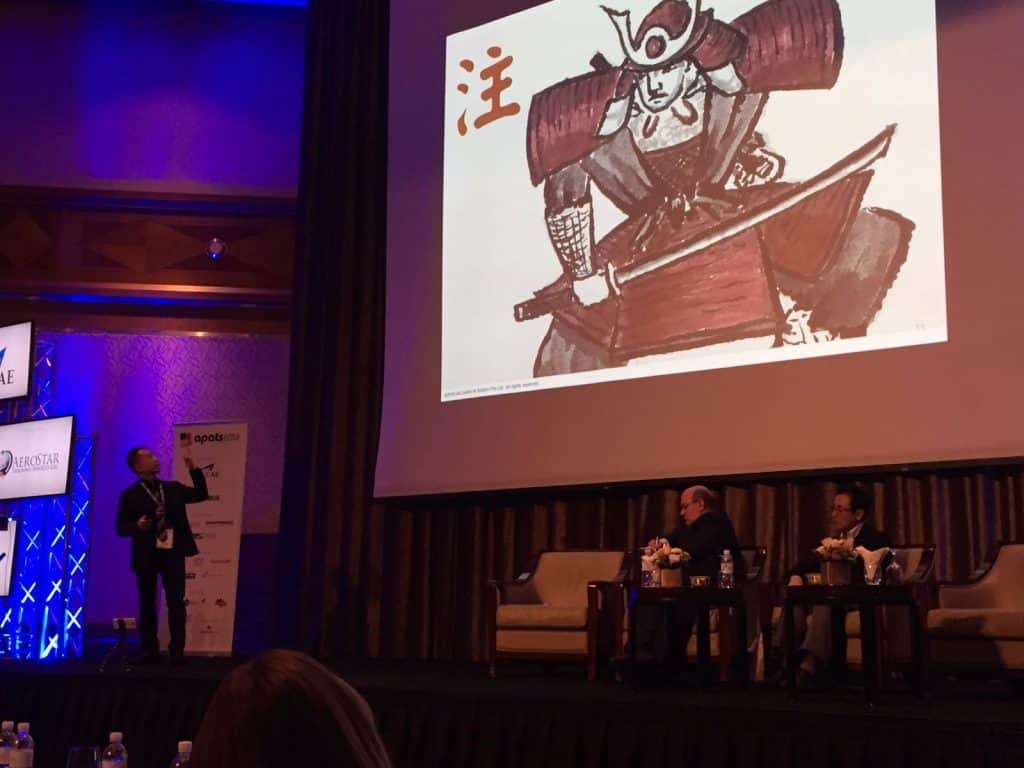 "The Human Factors session (the last session on Day 1) saw a nearly packed house held captive by Dr Seamus Phan of The McGallen & Bolden Group…;  that set the stage for Dr Seamus Phan to work magic with his delightful time travel presentation wherein he linked philosophies from Ancient China and Japan to Leadership lessons for modern-day aviation organisations." (source: Sanjay Mahendrakumar Mukherjee)

"I was at the conference and this speech was very inspiring and fun at the same time. Great performance!" (source: Capt J. Drappier)